Togo: Confirmada a vitória de Faure Gnassingbe nas presidenciais
Comentários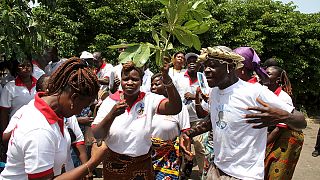 O Tribunal Constitucional do Togo confirmou, este domingo, a vitória de Faure Gnassingbe nas eleições presidenciais realizadas no dia 25 de Abril.
BREAKING: #Togo's constitutional court confirmed President Gnassingbe won April 25 election with 58% of the vote. pic.twitter.com/tSf1Hs0fQj

— Hamza Mohamed (@Hamza_Africa) 3 maio 2015
Gnassingbe, membro da família que dirige o país africano há mais de meio século, vai assim cumprir um terceiro mandato na presidência do Togo depois de lhe ter sido atribuída a vitória com quase 59% (58,77%) dos votos.