Tribunal Penal Internacional condena Jean-Pierre Bemba
Comentários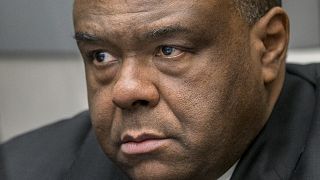 O antigo vice-presidente congolês Jean-Pierre Bemba foi considerado culpado de crimes de guerra cometidos pelas suas milícias na República Centro-Africana.
Cerca de 1500 homens sob o seu comando apoiaram o presidente Ange-Félix Patassé no âmbito de um golpe de Estado em outubro de 2002 e, até março de 2003, violaram "tudo o que encontravam pelo caminho" e mataram e pilharam a população, assegura a acusação.
#Bemba case at #ICC shines a spotlight on use of rape and sexual violence as a weapon of war

— Géraldine Mattioli (@gemattioli) March 21, 2016
É a primeira vez que o Tribunal Penal Internacional enquadra a violência sexual e violações como armas de guerra e o primeiro processo onde um chefe militar é tido como responsável pelas atrocidades feitas pelos homens a cargo, mesmo que não as tenha ordenado.