A lentidão do crescimento global e o problema tecnológido do Irão
Comentários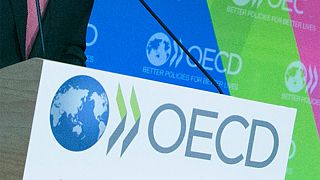 A Organização para a Cooperação e Desenvolvimento Económico (OCDE) fala de uma "armadilha do crescimento lento". Neste programa analisamos esse problema e tentamos ir à procura de soluções. Falamos com a economista-chefe desta organização, Catherine Mann, que nos explica as consequências do abrandamento para os jovens à procura de trabalho ou para os idosos à espera de uma merecida pensão. Diz-nos também quais as possíveis consequências de uma saída da Grã-Bretanha da União Europeia.
Global #economy stuck in low-growth trap; govts need to act to keep promises https://t.co/Ie5iQMp035#OECDwk Outlook pic.twitter.com/Mu9iLNIkDV

—

OECD

(@OECD) 1 giugno 2016
Na rubrica IT, debruçamo-nos sobre o que se está a passar no Irão, com as autoridades a pedir às redes sociais estrangeiras, nomeadamente a Telegram, que mudem os dados dos cidadãos iranianos para dentro do país.
Iran orders all Messaging Apps to store its citizens' data within Country https://t.co/ZEZE1ayn9S#surveillancepic.twitter.com/ROTV7GibNQ

— The Hacker News (@TheHackersNews) 31 maggio 2016