Banco de Inglaterra alerta para os riscos do "Brexit"
Comentários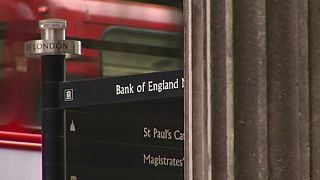 Uma eventual saída do Reino Unido da União Europeia ("Brexit") terá efeitos negativos na economia britânica e alguns bancos podem abandonar o centro financeiro londrino. O aviso foi deixado por Mark Carney, governador do Banco de Inglaterra (BoE), perante a comissão do Tesouro da Câmara dos Comuns.
Mark Carney: "a number of European HQd in City businesses making contingency plans" to shift jobs/business post Brexit "without question"

— Faisal Islam (@faisalislam) 8 de março de 2016
Mark Carney apresentou as conclusões do relatório pedido pelo governo há um mês e tenta manter-se afastado do debate político para o referendo de 23 de junho.
Face aos parlamentares, Carney adiantou: "Poderá haver implicações a curto prazo para a atividade do Reino Unido e mais pressões sobre os preços. Poderá haver baixos níveis de atividade, devido ao grau de incerteza que pode afetar o investimento e o consumo das famílias".
Segundo a imprensa britânica, o Banco de Inglaterra tem um plano de contingência para o caso de um "Brexit". A instituição estará pronta a ajudar financeiramente os bancos para evitar o pânico dos mercados.
EU referendum: Mark Carney to allow Bank of England to pump cash into markets amid Brexit fears – live https://t.co/fYPi7wp2g2

— Telegraph News (@TelegraphNews) 8 de março de 2016
Os analistas do Oxford Economics estimam que a saída do Reino Unido da UE iria custar 1,3% do PIB britânico e a libra poderá desvalorizar no início cerca de 15%.