Rosneft investe para manter produção de petróleo
Comentários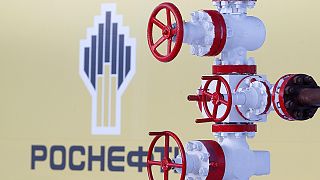 Até 2018, a petrolífera russa Rosneft vai investir cerca de um bilião de rublos, o equivalente a 13 mil milhões de euros, por ano. O objetivo é manter a produção por forma a cumprir os contratos de abastecimento a longo prazo.
"#Rosneft" to invest a trillion roubles into the production annually. https://t.co/1LVSSMwl14

— Russia Oil &Gas News (@RussiaOG) 29 de março de 2016
Segundo o presidente executivo da Rosneft, Igor Sechin, a produção de petróleo subiu no ano passado 1% para 254 milhões de toneladas.
Os custos de produção variaram entre 156-166 rublos por barril de crude, ou seja, entre 2.50 e 3 dólares por barril.
Mas os analistas estimam que a produção pode recuar devido ao estado das explorações no leste da Sibéria, de onde provém metade da produção petrolífera russa.