Nissan apresenta queixa contra campanha do "Brexit"
Comentários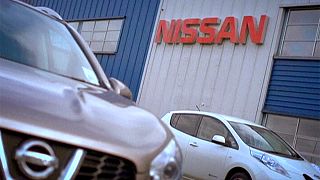 A Nissan apresentou queixa em tribunal contra a campanha oficial a favor do "Brexit".
O fabricante japonês de automóveis contesta o uso do seu logótipo, sem permissão, em panfletos a favor da saída do Reino Unido da União Europeia.
#Nissan is suing the #VoteLeave campaign for incorrectly including them as 1 of the (few) companies supporting #Brexit#VoteStay#Voteremain

— Garie (@Gar1e) 20 de junho de 2016
No documento, a Nissan surge ao lado de outras marcas e ad frase, "os grandes empregadores disseram que ficam no país qualquer que seja o resultado do referendo".
A Toyota e a Unilever contestaram também o uso dos respetivos logótipos pela campanha a favor do "Brexit".
Os responsáveis da campanha ainda não comentaram.