Terramoto de magnitude 6,2 atinge Afeganistão
Comentários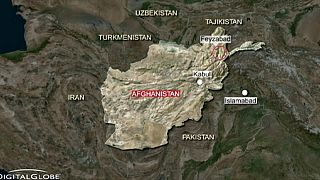 Um terramoto de magnitude 6,2 atingiu o nordeste do Afeganistão, perto da fronteira com o Paquistão.
O epicentro deu-se a cerca de 280 quilómetros a nordoeste da capital afegã, Cabul, às 23h44 locais (19h14 em Lisboa).
O sismo fez abanar edifícios na capital paquistanesa, Islamabad.
Nas redes sociais várias pessoas afirmam ter sentido o abalo também em Nova Deli.
Guys did you just feel the #Earthquake in #Delhi !?

— Delhifashionblogger (@Delhifashionblg) 25 dezembro 2015
I just felt an earthquake in #Delhi. Twice. Praying there is no loss of life anywhere!

— Neha Sinha (@nehaa_sinha) 25 dezembro 2015
Em outubro, um terramoto de magnitude 7,5 na mesma região fez 300 mortos.