RBS contabiliza oito anos consecutivos de prejuízos
Comentários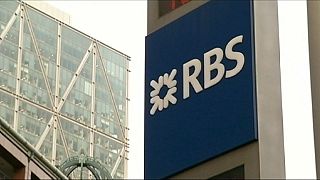 O Royal Bank of Scotland (RBS) acumula mais prejuízos. É o oitavo ano consecutivo.
Em 2015, o banco sofreu perdas de quase dois mil milhões de libras, perto de 2,5 mil milhões de euros.
RBS results – take a look at a snapshot of our key numbers from today: https://t.co/xEu4dBDwHwpic.twitter.com/SPjC1pcn7T

— RoyalBankofScotland (@RBSGroup) 26 de fevereiro de 2016
O RBS, controlado em mais de 70% pelo governo britânico, viu as contas penalizadas pelos custos de reestruturação e de processos judiciais relativos aos empréstimos imobiliários tóxicos, que estiveram na origem da crise financeira de 2008.
Os resultados foram sancionados na bolsa. As ações chegaram a registar a maior queda diária desde meados de 2012.
£51 billion.
That's how much RBS has lost over the past 8 years.

It's worth repeating. £51 billion.

— Jamie McGeever (@ReutersJamie) 26 de fevereiro de 2016