Apple investe na Didi Chuxing, rival chinesa do Uber
Comentários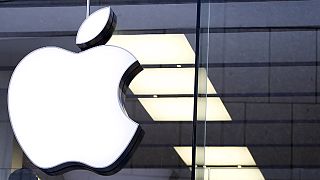 A Apple vai investir mil milhões de dólares da aplicação de transporte privado chinesa Didi Chuxing, a versão chinesa do Uber.
Apple took just 3 weeks to negotiate & sign its 2nd-biggest deal on recordhttps://t.co/IrtLTSoqIjluluyilun</a> explains</p>&mdash; Tim Culpan (tculpan) 13 de maio de 2016
A Didi Chuxing, nascida da fusão de duas aplicações rivais, possui 300 milhões de utilizadores e realiza 11 milhões de viagens por dia. Controla mais 87% do mercado chinês, contra 15% da Uber, apesar do forte investimento do serviço norte-americano.
A Apple torna-se um investidor estratégico da start-up chinesa.
The $1b investment in #Didi Chuxing represents less than 10 days of cash generation for #Apple. $AAPL

— Cory Johnson (@CoryTV) 13 de maio de 2016
O objetivo da Apple é anticipar oportunidades cooperação entre os dois grupos no difícil mercado chinês, numa fase de queda das vendas de iPhones devido à concorrência chinesa.
Apple's $1 billion investment in Didi is really an investment in its own future https://t.co/3lrcExIZxs

— Quartz (@qz) 13 de maio de 2016