Paul Beatty é o primeiro americano a conquistar o Man Booker Prize
Comentários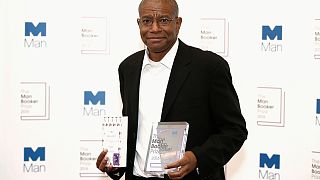 O escritor Paul Beatty tornou-se no primeiro norte-americano a ganhar o prestigiado Man Booker Prize.
Foi com o romance The Sellout que o autor de 54 anos entrou para a história do mais importante prémio literário de língua inglesa atribuído no Reino Unido.
Paul Beatty wins this year's Man Booker Prize https://t.co/WdxJINhU3zpic.twitter.com/pdFLDe1jKw

— The Atlantic (@TheAtlantic) October 25, 2016
Os juízes consideraram que o provocante romance de Beatty é uma sátira mordaz das classes sociais e raciais nos Estados Unidos.
Paul Beatty arrecadou um prémio monetário de 59 mil euros.