Áustria: Sindicato pergunta se muçulmanos devem ter direito ao subsídio de Natal
Comentários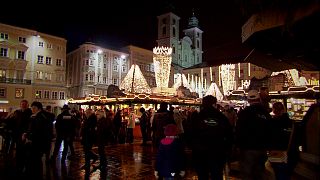 Um sindicato austríaco, conotado com a extrema-direita, causou polémica no país ao promover uma sondagem sobre se os trabalhadores muçulmanos deveriam ter ou não direito a subsídio de Natal, uma vez "que negam as festividades e as tradições cristãs".
A sondagem, publicada na página do Facebook do "Trabalhadores Livres da Alta Áustria" e foi, posteriormente, apagada.
Austrian trade union suggests Muslims shouldn't be eligible for Christmas bonus for pensioners https://t.co/9FemuXJH8w

— The Local Austria (@TheLocalAustria) 29 novembre 2016
O sindicato defendeu-se, afirmando que não pretendia defender a descriminação mas discutir, apenas, os aumentos dos subsídios de Natal.
Na semana passada, o Governo votou um aumento de 100€ do subsídio de Natal dos pensionistas. Uma operação que vai custar, aos cofres de Viena, mais de 179 milhões de euros.