Apple bate expectativas de resultados e recupera liderança na venda de telemóveis
Comentários
De
Euronews
com
reuters, bloomberg, negocios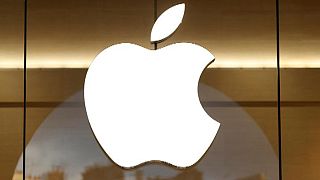 A Apple apresentou resultados melhores do que o esperado no último trimestre de 2016 e recuperou a liderança do mercado na venda de telemóveis.
Apple breaks iPhone sales record with 78.3 million sold in the holiday quarter https://t.co/A84DvvSGQh

— TechCrunch (@TechCrunch) February 1, 2017
A gigante tecnológica, com sede em Cupertino, na Califórnia, viu as receitas crescerem 3,3% no trimestre, para 78,35 mil milhões de dólares, batendo as expectativas dos analistas.
Os bons resultados ficaram a dever-se em grande parte ao IPhone, com a Apple a vender no período que inclui o Natal e o Ano Novo, perto de 78,3 milhões de unidades do smartphone, ultrapassado a Samsung e recuperando a liderança do mercado pela primeira vez nos últimos cinco anos.
A Samsung, afetada pelos problemas nos Galaxy S7, vendeu 77,5 milhões de smartphones no trimestre.
A Apple apresentou ainda lucros de quase 18 mil milhões de euros nos últimos três meses de 2016.
Five things you need to know about Apple's quarterly results | Alex Hern https://t.co/u0OYWVm94g

— The Guardian (@guardian) February 1, 2017