Jornalista italiano continua preso na Turquia
Comentários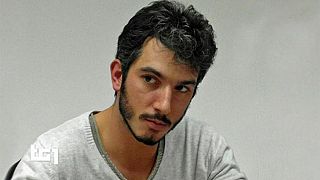 Gabriele Del Grande, italiano, 34 anos, blogger, escritor, documentarista e ativista pelos direitos humanos, foi preso a 9 de Abril na Turquia enquanto pesquisava material para um livro sobre refugiados sírios, no distrito sudeste de Hatay.
Desde então, não foi formulada qualquer acusação oficial contra ele e está detido em total isolamento.
I call for the immediate release of #DelGrande and all journalists unjustly detained in Turkey. No democracy without freedom of expression.

— EP President Tajani (@EP_President) April 19, 2017
O cônsul italiano em Esmirna e o advogado turco de Gabriele, que declarou não ter tido acesso ao processo do cliente, puderam visitá-lo esta sexta-feira no centro de detenção de Mugla. Apesar de se encontrar em greve de fome, alimentando-se apenas a líquidos o estado geral de Gabriele é estável.
Nenhuma indicação foi dada, até à data, sobre o futuro de Del Grande.
A prisão de jornalistas na Turquia tem sido constante desde o falhado golpe de Estado em Julho do ano passado.