ibuprofeno pode causar infertilidade masculina
Comentários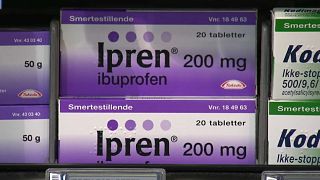 De acordo com um estudo publicado pela revista científica Proceedings of the National Academy of Sciences o analgésico ibuprofeno, sobretudo se tomado com frequência, pode levar à infertilidade masculina e a outras complicações como depressão e doenças cardiovasculares.
No estudo, no qual participaram 31 homens, com idades entre os 18 e os 35 anos, os investigadores, de origem francesa e dinamarquesa concluíram que a administração de ibuprofeno, um anti-inflamatório não esteroide, alterava o sistema endócrino e resultava no desenvolvimento de um problema frequente nos idosos que pode levar, e entre outras coisas, à infertilidade.
Os efeitos em mulheres grávidas, principalmente de rapazes, tinha sido já estudado. Para além de aumentar o risco de aborto espontâneo e de malformações cardíacas nos bebés do sexo masculinos pode criar problemas entre eles afetar a sua capacidade de reprodução.