A vida que os "ruin" bares trouxeram a Budapeste
Comentários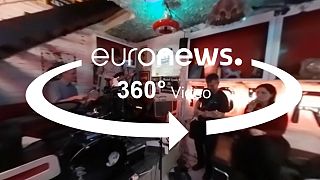 Os vibrantes bairros noturnos de Budapeste, sobretudo na zona de Peste, revelam o quão profundamente a capital húngara se transformou no espaço de algumas décadas.
Tomemos o exemplo do Szimpla Kert, o primeiro dos chamados "ruin" bares, nome adquirido espontaneamente por nascerem em edifícios abandonados.
O Sétimo Bairro de Budapeste está agora repleto de bares e restaurantes, atraindo continuamente vagas de turistas. As reservas são sempre obrigatórias, mesmo em pleno inverno.
#budapest is an awesome city ! #szimplakert is the oldest ruin bar and what a gem it is! pic.twitter.com/qKHSISydtS

— Emily Kellert (@emily_kellert) 12 de março de 2017
Durante a Segunda Guerra Mundial, este era o bairro judeu. As tropas nazis levaram milhares de residentes. Na era comunista, a área foi ocupada por famílias ciganas.
Após anos e anos de abandono progressivo, Peste começou a renascer. Os "ruin pubs" não param de surgir, instilando uma nova vida a estruturas devolutas. Durante o dia, os visitantes podem desfrutar de mercados tradicionais e outras atrações.