EUA: Senado chumba "Freedom Act" mas também não prolonga o "Patriot Act".
Comentários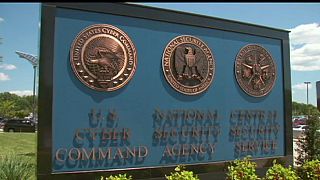 O Senado norte-americano chumbou, este sábado, o "Freedom Act", um diploma para limitar a capacidade da NSA – a Agência de Segurança Nacional dos Estados Unidos – de recolha em massa e sistemática de dados das comunicações telefónicas. Mas a câmara alta do Congresso também não conseguiu aprovar uma extensão temporal ao "Patriot Act", lei que permite essa vasta recolha de metadados e que expira no final deste mês de maio.
USA Freedom Act fails as senators reject bill to scrap NSA bulk collection http://t.co/7VYy53iPKs

— The Guardian (@guardian) 23 maio 2015
O vasto programa de recolha de dados privados levado a cabo pela NSA foi revelado há cerca de dois anos por Edward Snowden, o analista de sistemas informáticos que está agora exilado na Rússia.
Edward Snowden praises Rand Paul's ten-and-a-half hour takeover of the Senate floor in protest of the Patriot Act. http://t.co/I9N1UCOL9Q

— The Intercept (@the_intercept) 22 maio 2015
Aprovado na Câmara dos Representantes, mas não no Senado, o "Freedom Act", que visa eliminar algumas disposições do "Patriot Act" que levantam questões de privacidade, conta com o apoio do Presidente Barack Obama, mas também do republicano Rand Paul, candidato à corrida à Casa Branca.
Here are some of the key numbers in the USA Freedom Act debate: http://t.co/pQd7x6Zcswpic.twitter.com/K8txePszUu

— Senate Democrats (@SenateDems) 18 maio 2015