Coreia do Sul: Presidente demite primeiro-ministro e inicia remodelação governamental
Comentários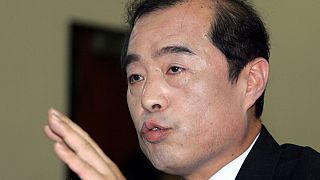 O primeiro-ministro sul coreano Hwang Kyo-Ahn foi demitido pela presidente, Park Geun-Hye, envolvida num escândalo político com uma ex-confidente.
El Primer Ministro Hwang Kyo Ahn visita el observatorio astronómico Cheomseongdae de 1.300 años de antigüedad pic.twitter.com/Ik9JVXISNs

— Alvaro Mijares 알바로 (@alvariteus) September 13, 2016
O antigo primeiro-ministro será substituído por um político veterano, revelou, esta quarta-feira, o porta-voz da Presidência. O ministro das Finanças e da Segurança Pública também serão afastados.
South Korean President Park Geun-hye forced to apologize over leaking presidential files to her close confidant pic.twitter.com/u4SiaKye4W

—

CCTVNEWS

(@cctvnews) October 26, 2016
O objetivo da presidente é formar um governo de unidade nacional, com uma côr política neutra, e acalmar a opinião pública, escandalizada pela sua colaboração com uma conselheira muito controversa.