"Brexit": UE cede às exigências do Reino Unido
Comentários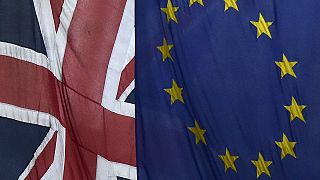 O presidente do Conselho Europeu, Donald Tusk, apresentou hoje propostas que respondem às exigências de Londres, incluindo uma moratória nos benefícios sociais de migrantes da União Europeia (UE) que se instalem no Reino Unido.
Tusk já divulgou a carta com as propostas para um novo acordo nas relações entre o Reino Unido e a UE:
To be, or not to be together, that is the question… My proposal for a new settlement for #UKinEUhttps://t.co/w4VSmnbahQ

— Donald Tusk (@eucopresident) February 2, 2016
Para o primeiro-ministro britânico, David Cameron, houve um "verdadeiro progresso" nas quatro áreas em que o Reino Unido quer reformas, mas "ainda há trabalho a fazer":
Draft EU renegotiation document shows real progress in all four areas where UK needs change but there's more work to do.

— David Cameron (@David_Cameron) February 2, 2016
O objetivo é que a proposta seja aprovada pelos 28 na cimeira europeia agendada para 18 e 19 deste mês.