Revisão em alta do PIB norte-americano no final de 2016
Comentários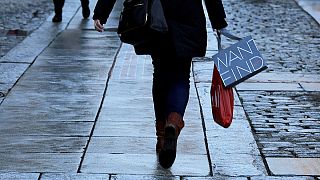 Revisão em alta do crescimento da economia norte-americana no final de 2016.
Segundo a terceira e última estimativa do Departamento do Comércio, no quarto trimestre de 2016, o PIB cresceu 2,1%, em termos anuais, mais duas décimas do que a previsão precedente.
Para tal contribuiu o forte aumento dos lucros empresariais, das importações e do consumo. As despesas dos norte-americanos aumentaram 3,5% contra os 3% iniciais.
#Consumer spending, business #investment bright spots in 4th quarter #GDP; net #exports were a large drag on growth https://t.co/ow5wMGiwIWpic.twitter.com/9ESxMuhwYE

— Chad Moutray (@chadmoutray) 30 de março de 2017
Q4 2016 real #GDP is revised up two-tenths to 2.1% because of much stronger consumption (3.5% vs 3.0% previously)

— Joseph A. LaVorgna (@Lavorgnanomics) 30 de março de 2017
No entanto, no conjunto do ano, mantém-se a progressão de 1,6%, ou seja, a economia norte-americana registou o pior desempenho desde 2011.