Morreu o músico norte-americano Gregg Allman
Comentários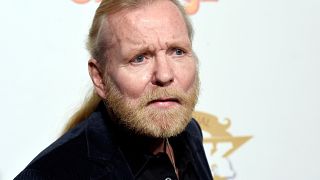 O músico norte-americano Gregg Allman faleceu este sábado aos 69 anos de idade.
Em conjunto com o irmão, Duane, formou o grupo The Allman Brothers que ajudou a definir o rock norte-americano da década de 70.
A carreira do grupo foi marcada pela morte do guitarrista Duane e, meses mais tarde, do baixista Berry Oakley, ambos vítimas de acidentes rodoviários.
Para a história ficarão temas como "Midnight Rider" e "Melissa".
Gregg Allman foi ainda casado com a cantora e atriz, Cher.
Em 1995 o grupo passou a fazer parte do Rock and Roll Hall of Fame.