Vodafone India-Idea Cellular: O maior operador de telecomunicações da Índia
Comentários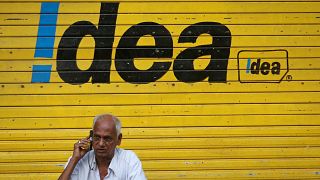 O grupo Vodafone vai unir a filial indiana à Idea Cellurar para criar o maior operador de telecomunicações da Índia.
A Vodafone controla para já a maior parte do capital da nova empresa, mas a casa-mãe da Idea Cellular, o grupo Aditya Birla, poderá aumentar a participação no futuro.
#BREAKING — ideacellular</a> & <a href="https://twitter.com/VodafoneIN">VodafoneIN Merger: Kumar Mangalam Birla to be Chairman of the merged company, #Vodafone to appoint CFO. pic.twitter.com/Ajel7NU1Dr

— News18 (@CNNnews18) 20 de março de 2017
A nova empresa, avaliada em 23 mil milhões de dólares, detém mais de 400 milhões de clientes e receitas anuais de 25,6 mil milhões de dólares.
Com a fusão, a Vodafone e a Idea Cellular esperaram fazer face à guerra de preços iniciada pela Reliance Jio. Esta, graças ao homem mais rico da Índia, Mukesh Ambani, ofereceu, durante meses, chamadas e acesso gratuito à internet.
Com mais de 1,2 mil milhões de habitantes, a Índia é o segundo maior mercado mundial em termos telecomunicações móveis, depois da China. O país é, por isso, um mercado interessante para empresas tecnológicas e de telecomunicações.
Combined #Idea-#Vodafone entity to roll out #5G in #India sooner: VodafoneIN</a> CEO <a href="https://twitter.com/hashtag/VittorioColao?src=hash">#VittorioColao</a> <a href="https://t.co/QwT41JWMZS">https://t.co/QwT41JWMZS</a></p>&mdash; EconomicTimes (EconomicTimes) 20 de março de 2017