Governadora do Oklahoma adia execução de Richard Glossip
Comentários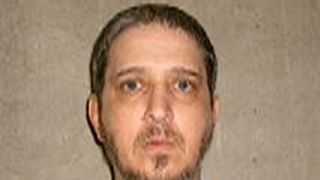 A governadora do Estado norte-americano do Oklahoma, Mary Fallin, decretou o adiamento da execução de Richard Glossip, um homem de 52 anos condenado à morte por alegadamente ter encomendado um assassínio.
Apesar de os advogados de Glossip dizerem ter novas provas da inocência deste antigo gerente de um hotel, a razão para o adiamento tem a ver com problemas relacionados com as drogas usadas para a injeção letal: "Depois de vários contactos telefónicos com os gabinetes do procurador-geral e da governadora e das diligências que pedimos, o governador decidiu adiar a execução de
Richard Eugene Glossip até ao próximo mês, o que nos vai dar tempo de rever o atual protocolo relativo às drogas usadas e responder a eventuais questões", disse o diretor do departamento penal do Estado, Robert Patton.
I have issued a 37 day stay for Richard Glossip while the state addresses questions about its execution protocol http://t.co/t3LVhjNn7z

— Governor Mary Fallin (@GovMaryFallin) September 30, 2015
Glossip é acusado de ter mandado matar o dono do hotel onde trabalhava. Os advogados alegam ter provas de que o assassino contratado, a cumprir pena perpétua, acusou Glossip apenas para escapar à pena de morte.