Augusta arranca na quinta-feira sem Woods e com Spieth fora de forma
Comentários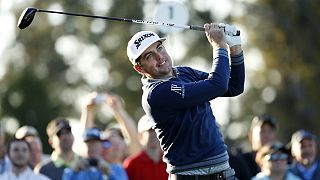 Tiger Woods será a grande ausência do Masters de Augusta, que arranca esta quinta-feira, nos Estados Unidos.
O norte-americano, antigo número 1 do mundo e que conquistou quatro vezes o famoso "casaco verde" (1997, 2002, 2002 e 2005) ainda está a recuperar de uma operação a um nervo nas costas que o afastou dos "greens" em agosto do ano passado.
I've been dedicated to my rehab and improving daily, but I'm not physically ready to compete in the Masters. https://t.co/vbrv5xXISu

— Tiger Woods (@TigerWoods) April 2, 2016
De resto, a elite do golfe mundial promete muita emoção ao longo dos 72 buracos do torneio, que podem ser mais, caso haja empate no domingo.
Em tom de brincadeira, Zach Johnson, que venceu o "The Open Championship", no ano passado, diz querer apresentar o "Claret Jug" – o icónico troféu do torneio britânico – ao "casaco verde" atribuído ao vencedor em Augusta.
O detentor do Masters e número 1 do golfe mundial até à semana passada, Jordan Spieth não tem estado no seu melhor nível, mas promete muita luta em Augusta apesar de ter terminado a 7 pancadas do vencedor o torneio deste fim de semana em Houston, o último antes do Masters.