Aliança entre BMW, Intel e Mobileye para desenvolver carros autónomos
Comentários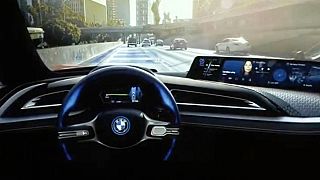 A BMW une-se à norte-americana Intel e à israelita Mobileye para desenvolver carros autónomos.
A Intel é líder mundial no setor dos semicondutores e a Mobileye domina na área dos sistemas anticolisão.
Com esta colaboração, a BMW não esconde a ambição de se tornar número um mundial dos carros autónomos, como defendeu Harald Krueger, o patrão da BMW, na conferência de imprensa.
O construtor alemão de carros de luxo espera iniciar uma produção de massa em 2021, com o modelo BMW iNext, e espera que a tecnologia seja usada tanto nas autoestradas como em ambiente urbano.
BMW teams up with Intel to create driverless cars by 2021 https://t.co/t6Go92zlL9pic.twitter.com/Qbr4hf4cRp

— Daily Mail Online (@MailOnline) 4 de julho de 2016
A tecnologia para tornar os carros autónomos tem impulsionado várias alianças entre o setor automóvel e tecnológico. O veículo autónomo é considerado o futuro do setor automóvel.